VETERANS DESIGNATION ON YOUR DRIVERS LICENSE/ID CARD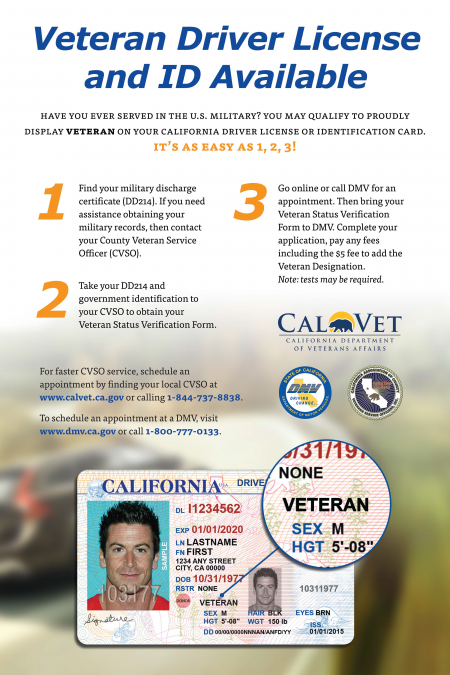 According to the provisions of §295.7 (21.090 Disabled Veteran Definition),
A disabled veteran is a veteran who, as a result of an injury or disease suffered while on active duty with the U.S. Armed Forces:
Has a service-connected disability rated at 100 percent by the U.S. Department of Veterans Affairs, due to a diagnosed disease or disorder which substantially impairs or interferes with mobility.
Is so severely disabled as to be unable to move without the aid of an assistive device.
Has lost, or lost the use of, one or more limbs.
Has permanent blindness, as defined in the California Welfare and Institutions Code §19153.